OSM

Apr 22, 2020

Jul 22, 2019
IMAGE GALLERY (8)
SO / RO

Service and Resource Orchestration
Now replaced by NBI

VDU

Virtual Deployment Unit
charm

is a set of action and hooks
actions are programs
hooks are events and signals
is an operating-system-level virtualization method for running multiple isolated Linux systems (containers) on a control host using a single Linux kernel
cgroups limitation and prioritization of resources (CPU, memory, networking)
namespace isolation isolation of working environment including processes, networking, users and filesystems

LXD

system container manager.
Hypervisor, but for linux containers
Under the hood, LXD uses LXC through liblxc and its Go binding to create and manage the containers.
LXD container to run juju
PDU

Protocol data unit
There are several isolation programs available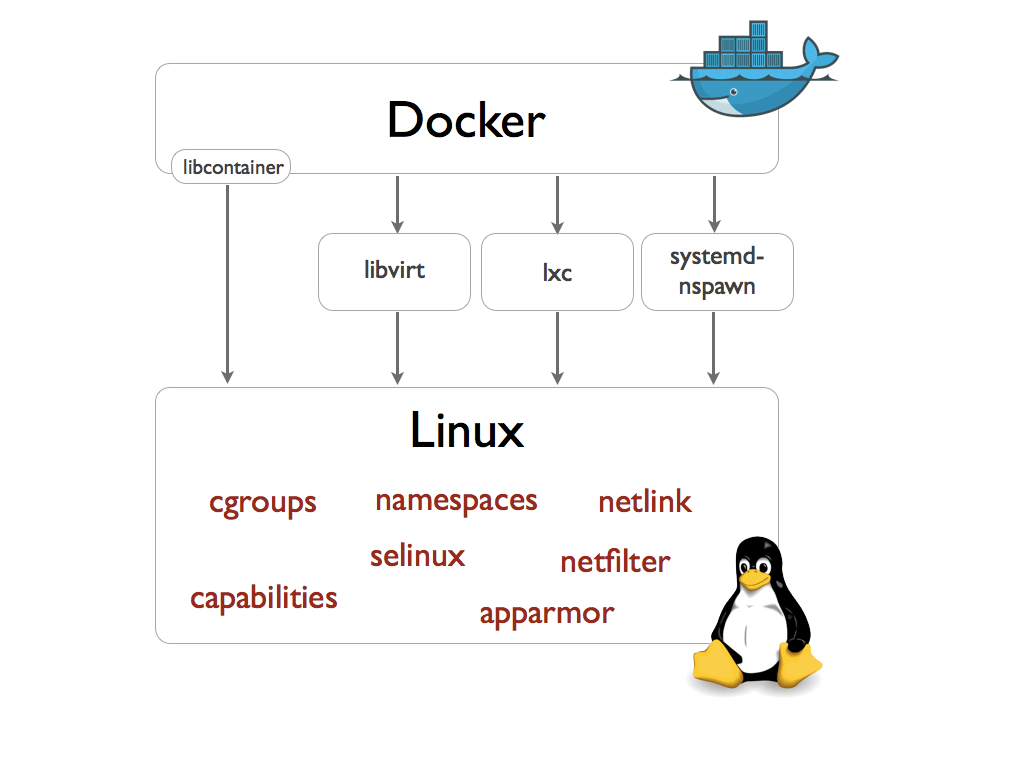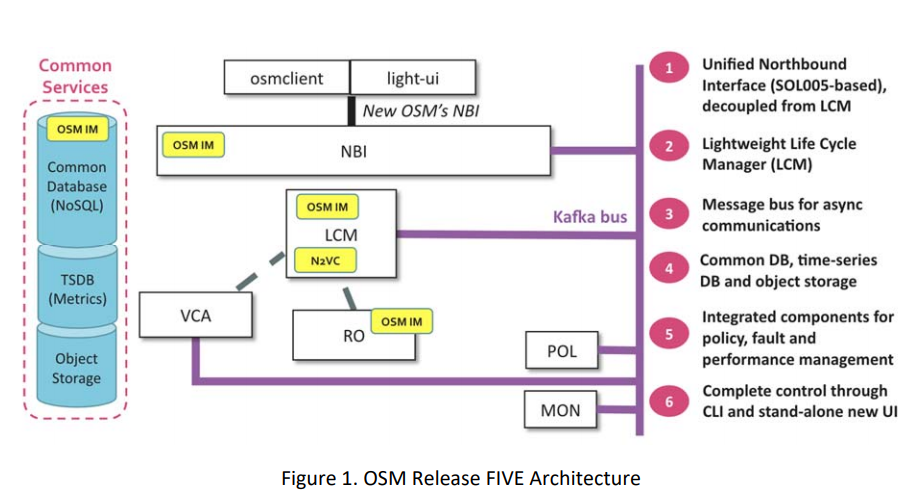 ETSI-hosted open source management and orchestration (MANO) community project
yang parser to parse NTCONF
git pull –rebase before pushing changes
OSM commit-msg hook
In order for OSM to work, it is assumed that:
Each VIM has an API endpoint reachable from OSM
Each VIM has a so called management network which provides IP address to VNFs
That management network is reachable from OSM
OSM client, a python-based CLI for OSM, will be available as well in the host machine. Via the OSM client, you can manage descriptors, NS and VIM complete lifecycle.1
Supported VIMs1
OpenVIM
OpenStack
VMware vCloud
AWS
OSM directories
/usr/share/osm-devops/
/etc/osm - db password and all
NBI - North Bound Interface2
REST-full following ETSI SOL005 standard
Runs inside a docker container
Basic authentication or no authentication is also possible changing 'nbi.cfg' file
From the architecture it looks like osmclient and lightui are using NBI
management network (sometimes called OAM network) is created
CURL requests
curl \
    --progress-bar \
    --header "Accept: application/json" \
    -H "Content-Type: application/json" \
    -H "Authorization: Bearer <token_id>" \
    --data @data.json \
    --request GET/POST \
www.google.com

Self signed certificates
To be able to serve a site on HTTPS from localhost you need to create a self-signed certificate3.
Capabilities of vim-emu? What can it do?
*
tng-bench
Runs experiments on vim-emu, its a client. Takes a PED file and output directory to store results

tng-sdk-package packs/unpacks .tgo files based on TOSCA specifications

Footnotes
[2]: Pyang a NETCONF parser [3]: NETCONF RFC [4]: Examples of hackerfest [5]: OSM source code [7]: Day-0, day-n configuration [8]: connecting openstack to osm