Soemthing about Coffee

Apr 22, 2020

May 8, 2019
IMAGE GALLERY (2)
I have measured out my life with coffee spoons.
~~~anonymous
What is Coffee
Coffee is a brewed drink prepared from roasted coffee beans, the seeds of berries from certain Coffea species
A coffee bean is a seed of the coffee plant and the source for coffee. It is the pit inside the red or purple fruit often referred to as a cherry. Just like ordinary cherries, the coffee fruit is also a so-called stone fruit. Even though the coffee beans are seeds, they are referred to as "beans" because of their resemblance to true beans. The fruits – coffee cherries or coffee berries – most commonly contain two stones with their flat sides together.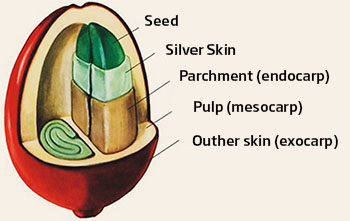 Popular forms of coffee consumption
Coffee is consume and prepared in various ways depending on the culture and various parts of the world. There is no one way.
1. Drip coffee
Hot water is alloed to seep and pass through crushed coffee beans over a filter paper, letting it slowly dissolve and combine with the oils and flavor in coffee beans.
Its a popular way of making coffe in European counteries.
2. Expresso
Espresso is coffee of Italian origin, brewed by expressing or forcing a small amount of nearly boiling water under pressure through finely ground coffee beans. Espresso is generally thicker than coffee brewed by other methods, has a higher concentration of suspended and dissolved solids, and has crema on top (a foam with a creamy consistency).[1] As a result of the pressurized brewing process, the flavors and chemicals in a typical cup of espresso are very concentrated.
Espresso is also the base for other drinks such as a
caffè latte,
cappuccino,
caffè macchiato,
caffè mocha,
flat white, or caffè Americano.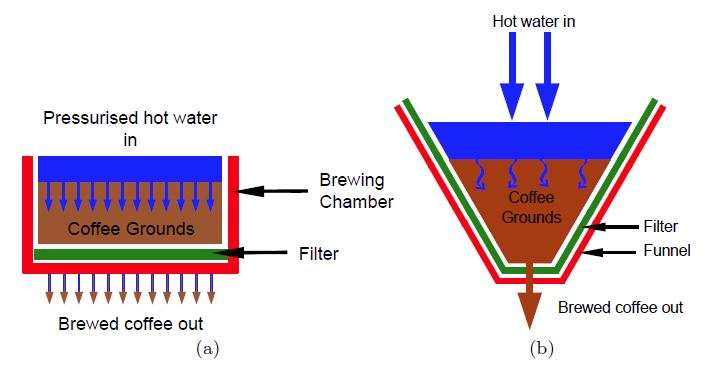 Vegan crema options
oats milk creamer
Cocunut milk + crushed cashewnut
Health benefits or risks?
Beverages
Strawberry Daiquiri
Make you own ice-creams
cocunut milk + furuit + sweetner/lime and Blend
References
https://en.wikipedia.org/wiki/Coffee_bean https://en.wikipedia.org/wiki/Espresso